Stobhill Hospital wins Better Public Building award
October 14 2010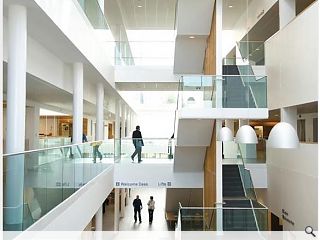 Reiach & Hall Architect's Stobhill Hospital, Glasgow, has won the prime minister's Better Public Building Award after seeing off 21 other shortlisted projects.
Built under a PFI contract the hospital provides dedicated ambulatory care and diagnostic facilities for 400,000 patients a year.
Architecture minister John Penrose said: "This is an outstanding achievement by everyone involved with the New Stobhill Hospital project. Their success, in a really strong field, shows once again the huge impact that investment in high-quality design and really efficient procurement can make to people's lives. These principles should continue to be taken up in all future public building."
This isn't the hospital's first brush with success, Stobhill Hospital was recently recipient of a Scottish Design Award for Best Public Building.
Back to October 2010