Scottish Civic Trust fast forward to Scotland 2050
October 12 2010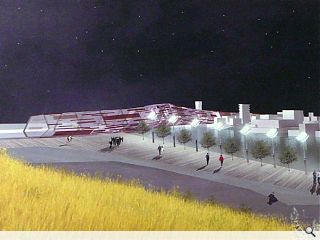 The Scottish Civic Trust has long acted as a guarantor for the protection, enhancement and development of Scotland's built environment past, but what of its future?
In an eye opening thought piece the Trust have chosen to look forward instead of backwards with the commission of
five essays from five distinguished academics
to identify likely trends, patterns and scenarios that Scotland may experience over the coming 40 years.
Covering fields as diverse as Population and demographics, land management and food security, politics and governance, technology and virtual worlds and energy and climate change the work sees Scotland's top profs dust down their time machines for a quick squint at what we've all got to look forward to (or not)..
With an eye to Scotland's built environment the pieces attempt to dispel the fog of uncertainty which clouds predictions of the future with a scientific approach that extrapolates current trends and references the latest research.
Comments on these five potential futures are welcomed here or by emailing your thoughts to sctonline@scottishcivictrust.org.uk.
Image depicts a Glasgow School of Art exhibition hypothesising how Glasgow might look in 2057.
Back to October 2010