RIAS celebrates life and works of Matt Steele in Bo'ness
October 7 2010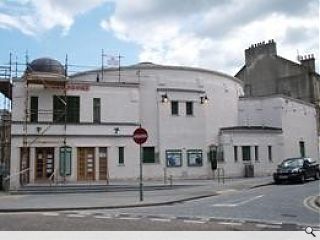 The life of architect Matt Steele (1878-1937) is being celebrated with the publication of a book on his work and a specially convened conference in his home town of Bo'ness today.
Taking place in the architects most famous work and Scotland's first purpose built cinema, the Hippodrome, the RIAS organised event will illustrate how Steele was at the edge of then cutting developments in technology and architecture.
Steele, described by RIAS secretary & treasurer Neil Baxter as an "architect, interpreter, innovator, creator, avid motorist and obsessively bad golfer," was a key figure in Scottish architecture throughout the early part of the 20th century.
Roger Emmerson and Mary Tilmouth, authors of the book which charts the architects work within the context of a period of technological, financial and military upheaval, will launch their work at the event.
Councillor Adrian Mahoney of Falkirk Council described the events as restoring Steele's "rightful place in the list of architects who made a vital contribution to the advance of modern architecture in 20th century Scotland."
Back to October 2010