Haymarket plan B slated by Cockburn Association
October 5 2010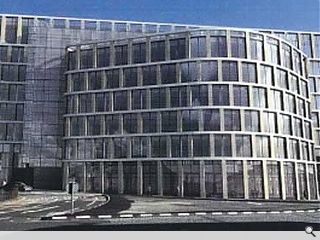 Tiger Developments long running battle to have an eyesore gap site near Edinburgh's Haymarket station has hit fresh controversy after the Cockburn Association branded the latest plans "lumpy" and "ugly".
Earlier designs by Richard Murphy for a
17 storey hotel on the site
were thrown out following a public enquiry, forcing Tiger to scale back their ambition to a more modest eight storeys.
This hasn't proved sufficient to assuage critics however who claim it will ruin sight lines in the city, despite the taller scheme having been approved by both Historic Scotland and local councillors.
Speaking to the Scotsman Cockburn Association director Marion Williams claimed that the stunted scheme could no longer "be considered a landmark" and must therefore respect the prevailing building height of nearby tenements.
Back to October 2010