Demolition looms for Dounreay dome as listing bid stalls
August 6 2010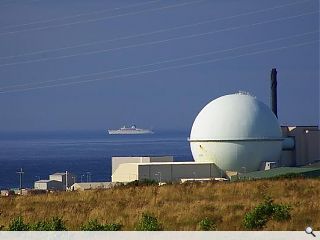 An icon of the nuclear age, the dome shaped reactor of Dounreay, is under threat of demolition after Historic Scotland, the government's heritage quango, thrust a decision on whether to list the reactor into the long grass.
Dounreay was once the UK centre for research into fast reactor technology and current operator DSRL had initially hoped to retain the landmark. However a raft of reports published since have highlighted safety, environmental and cost evidence which they say makes an incontrovertible case for demolition.
It is estimated that the decontamination bill for the sphere will run to several million pounds and its annual upkeep costs could exceed £100k a year.
A decommissioning strategy currently being pursued will see the entire complex levelled by 2025 with a final decision resting with the Nuclear Decommissioning Authority.
Image taken by
jack spellingbacon
Back to August 2010