Budding historians Pin hopes on Google Street View
July 15 2010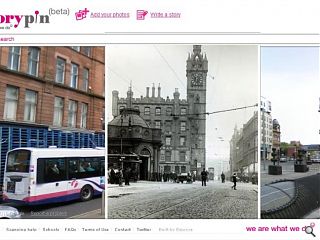 Google's Street View platform has long beguiled its fans with an extraordinarily vast archive of the ordinary, be that in viewing your old homes or in scouring the world for mysterious horse head wearing figures.
This three dimensional freedom however has never been reflected in the fourth dimension, time, until now.
History Pin
, an online photographic archive, have teamed up with Google's present day photographic opus to open individual snapshots in time for browsers by linking images from the past directly with their present day settings.
By allowing users to literally walk in the footsteps of their ancestors it is hoped that this novel feature can serve as an educational tool for people keen to research their local history and understand how environments evolve over extended periods of time.
Back to July 2010