Online voting commences in 3DReid student comp
|
Send to friend
June 23 2010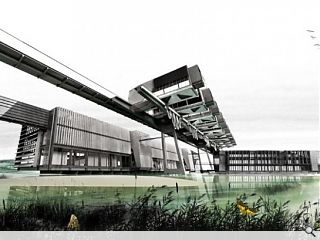 First round voting has begun in 3Dreid's annual hunt for the UK's top student with the public being asked to pick their top three students from
22 nominations
.
The student who emerges with the highest cumulative score at the close of this process will secure a place in the final as the people's choice.
They will join a further finalist selected by the visiting public at the London Festival of Architecture Exhibition with the remainder of the shortlist chosen by a panel of internal 3DReid judges.
At stake is a £1,500 prize fund which will be allocated to the individual deemed by a panel of industry experts to have shown greatest promise.
Amongst those vying for your vote is Abbas Norozi of Northumbria University who has penned a creative industry hub for the depressed town of Redcar.
Also in contention is a theatre scheme from Alan Keane at the University of Dundee which uses typology to express its constituent parts.
Polls close at 17:30 on July 2.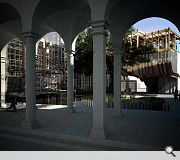 Hsiao-Wei Lee of the University of Edinburgh devised a frsh intervention in Florence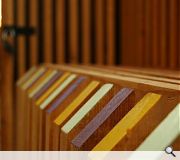 Mark Sneddon & Stuart Russell of Strathclyde evidence architectures "visceral" side with a tactile display
Back to June 2010