New Islington second phase
|
Send to friend
November 19 2004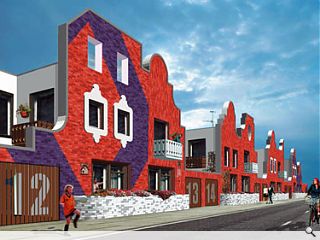 An open competition has been launched to find an architect for the second phase of social housing at Manchester's Millennium Community, New Islington. The principal client for the selection process, which is being organised by RIBA, is Manchester Methodist Housing Association, who will work with local residents, Urban Splash, national regeneration agency English Partnerships, Manchester City Council and New East Manchester Ltd to create a shortlist for the final selection. The competition will take the form of a competitive interview.
Urban Splash's development director, Nick Johnson, said: "The only thread that unites the approach is that the architects are the best at what they do and this is what we are looking for with this competition for New Islington."
David Chilton, senior regeneration manager for English Partnerships said: "Some of the country's most exciting architects and designers are keen to be involved with English Partnerships' Millennium Communities Programme. New Islington is no exception."
Progress is being made on the strategic framework, designed by Alsop Architects, with the first part of the new canal complete, planning consent granted for new buildings by Alsop and Ian Simpson Architects, and work beginning on Grant Associates creative public realm space on Old Mill Street. Planning permission has also been granted for the first 23 social housing units, designed by the previous competition winners FAT Architects.
Back to November 2004