Birmingham 'terror cams' stir local ire
|
Send to friend
June 17 2010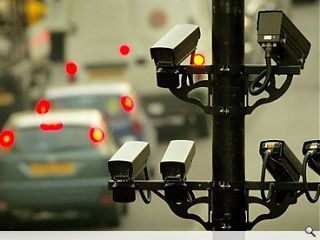 A series of cameras installed in Birmingham, in the predominantly muslim suburbs of Washwood Heath and Sparkbrook, are to be covered up after complaints from residents.
Hundreds of cameras were installed by Safer Birmingham Partnerships, a collaboration between the police and the city council, across the districts as part of a crime prevention drive..
Locals haven't been mollified by the climbdown however and are continuing to insist that the police identify the location of 72 hidden cameras, all of which are to remain uncovered but which will not be put into operation.
In all 216 cameras were installed, 106 of which were equipped with Automatic Number Plate Recognition Devices.
Residents of the affected areas had complained of a lack of consultation prior to the cameras installation and felt victimised due to the density and targeted nature of the cameras which were felt to encircle the community.
SBP received £3m from the Home Office for the initiative with locations selected on the basis of general crime data and counter terrorism intelligence.
A public consultation will now be pursued prior to activating the cameras.
Back to June 2010