Historic Scotland mounts reappraisal of Perth's architecture
June 14 2010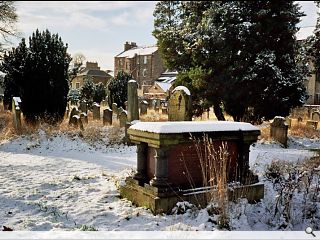 Historic Scotland is embarking on a survey of buildings to the north of Perth as the heritage body seeks to identify the city's most important buildings and review existing listings.
A team has already areas to the south and west of the city centre, upping Greyfriars Burial Ground from a B to an A listing after reappraising the significance of its monuments.
A purpose built photography studio at 60-62 Princes Street was recipient of a category C listing in recognition of its baroque stonework and well preserved shop front which is of local interest.
Members of the public are invited to contact Historic Scotland's re-listing officers on 0131 668 8701/8705 to provide information on buildings of architectural or historical significance.
Image taken by
Hermes
.
Back to June 2010