Urban Animation produces Inveraray masterplan
Send to friend
* Required fields
|
Send to friend
June 14 2010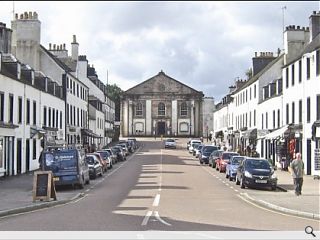 Argyll Estates have appointed Urban Animation and Neil Sutherland Architects to masterplan a mixed use development for Inveraray, Argyll & Bute.
This work will establish a long term framework for development in and around the 18th century village which has suffered from post WWII suburbanisation.
The preliminary plan proposes uniting these historic and modern components into a cohesive whole by providing a mix of housing type, size and tenancy together with new services, facilities and allotments.
Urban Animation Director, Richard Heggie, said: "Inveraray is a truly unique village but there's a serious danger that short term thinking will continue to undermine the quality of the place. The Inveraray Project is a rare opportunity for bold urban planning to enrich a historic legacy and create something of equally lasting quality."
Comments and suggestions are invited for the
masterplan
which is set to go on public consultation on June 18-19 at Inveraray's Nicoll Hall.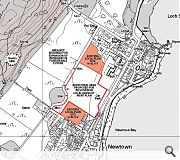 Public comment is invited to inform development of the masterplan
Back to June 2010