Urban Realm issue 2 hits the streets
|
Send to friend
May 28 2010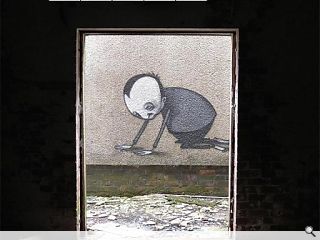 Building on a successful launch last year Urban Realm devotes an issue to exploration this quarter as we seek out hidden nooks and crannies in a quest for the malign and sublime. We're opening the door to forgotten spaces and places and observing them through the contrasting prisms of urban renewal and urban decay - the yin and yang of our built environment.
With the former we report back from the Scottish Design Awards where we dish the dirt on Britain's most expensive composting shed. We also take a peak at Scotland's Housing Expo a primer for this Summer's must see Highland attraction which promises to take the high ground on sustainable design.
Life is not all sweetness and light however and Urban Realm does not shirk from exploring the horrors that lurk in the darker recesses of the country, exposing what others might seek to sweep under the carpet. The Carbuncle awards are a longstanding Urban Realm staple and this year they are unleashed with greater geographic reach. But beauty can be found in the most surprising of places as we discovered in the ghost village of Polphail. No living inhabitants may have ever stayed here but the village has been brought to enigmatic life through artistic intervention.
Even better we're currently offering a
free trial promotion
which means all this could soon be in your hands, gratis!
Back to May 2010