Ivanhoe Cambridge eye next phase of St Enoch expansion
|
Send to friend
May 25 2010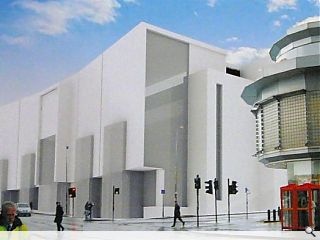 The second phase of a £100m refurbishment of the St Enoch Centre has been completed, centrepiece of which is a 20m extension to the malls food court that now fronts St Enoch Square.
It will be dominated by a Perspex sculpture overhanging a balcony above the main entrance whilst an expansive staircase which previously bore pedestrians to a first floor entrance has been removed to allow space for outdoor seating and restaurants.
Owners Ivanhoe Cambridge will also open the shopping centres second floor to the public, though it remains mostly empty.
Properties at the eastern end of the mall have been purchased by the site owners with a view to progressing the next stage of expansion, possibly anchored with a cinema and nightclub.
Back to May 2010