Historic Scotland presses ahead with Rushmore scan
|
Send to friend
May 6 2010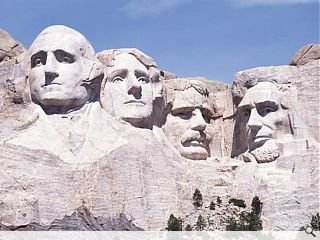 Historic Scotland is embarking upon its most exotic assignment yet, a digital recreation of Mount Rushmore in the States.
Working in collaboration with Glasgow School of Art's Digital Design Studio the team will spend two weeks in South Dakota to document the Black Hills landmark with 3D laser scanners.
The survey will document the memorial with accuracy down to the millimetre, allowing the US National Parks Service to assess the physical condition of the chiselled presidents whilst enhancing conservation and understanding.
The excursion constitutes one site in a 10 strong hit list that Historic Scotland will tackle over the next 5 years, including such locales as St Kilda, New Lanark and yet to be identified sites in Japan, India and China.
Back to May 2010