Tenders invited for A9 upgrade
Send to friend
* Required fields
|
Send to friend
April 26 2010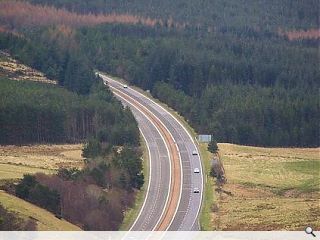 The Scottish Government has issued a tender notice for an upgrade of the A9 north of Crubenmore, officially the most dangerous road in the country.
It will see two miles of the key north/south route upgraded to dual carriageway standard in a bid to reduce journey times to the Highlands and improve road safety and is the latest phase in a rolling programme of improvements..
At present the route features sections of dual carriageway interspersed with long stretches of single carriageway, making overtaking difficult and contributing to a number of fatalities.
The tender process should finish by autumn this year with work completing by late 2011.
Image taken by
Duncan Brown
Back to April 2010