EU investigates Caltongate procurement infringements
|
Send to friend
April 19 2010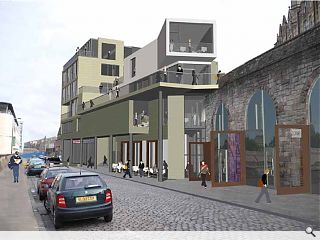 The European Commission is to investigate whether Edinburgh City Council broke procurement rules over its sale of a £5m parcel of land to Caltongate developer Mountgrange.
In a letter to local activist the Commission indicated that they were to "initiate infringement proceedings" after deciding that EU public procurement rules governing the award of public works contracts and the principals of non discrimination and transparency had been "infringed."
Edinburgh City Council are currently preparing a response to the claims.
Prior plans for the site from a combination of architects including Alan Murray, Malcolm Fraser and Page/Park came unstuck after Mountgrange was forced into administration.
Back to April 2010