Selfridges hither and thither in Glasgow dither
March 26 2010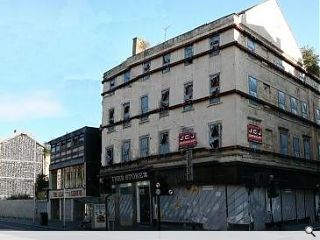 Selfridges have all but pulled the plug on their planned Glasgow store, after a decade of prevarication after the upmarket London chain opted to concentrate on an online superstore instead.
A spokesperson categorically stated that a "bricks and mortar store" was "not going to happen" before backtracking somewhat to say "it's certainly not the plan in the immediate future."
Instead Glaswegian shoppers are being encouraged to log on from home to access the Selfridges range, shattering the veil of exclusivity which had contributed to its allure.
A £90m, 200,000sq/ft flagship store was planned for the former Goldberg's site in Glasgow's Merchant City designed by Toyo Ito back in 2002 but the scheme has been shrouded in protracted silence since reports of the architect's replacement in 2007.
No redevelopment work has taken place on the decaying site in that time prompting exasperated council officials to push the retailer into proposing landscaping works last year as an interim measure.
Back to March 2010