Doubts surface over Ellis Rangers takeover
March 19 2010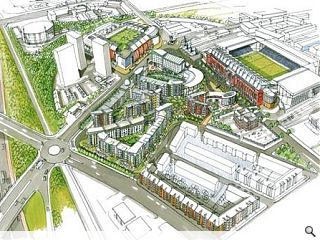 Reports in today's Herald suggest that the much publicised takeover of Rangers Football Club could be on the rocks after suitor Andrew Ellis discovered that land set aside for the stadium masterplan was not all in Rangers possession and was likely to be refused planning permission.
Glasgow City Council will only agree to a small retail outlet, housing and industrial units, on the land, thwarting Ellis's grander plans for a supermarket, indoor arena or luxury flats.
The Council are said to have lost faith in Rangers ability to deliver the much trumpeted masterplan after learning the club were seeking to build a major Tesco store on the council owned land.
Officials will veto any such proposal but are prepared to entertain the idea of an arena if Rangers can make a strong financial case.
Back to March 2010