Aberdeen City Square campaigners win intellectual backing
March 2 2010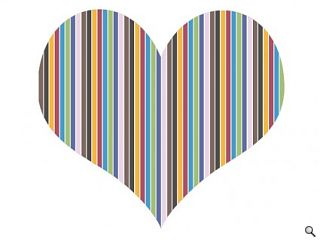 I heart UTG, a campaign group urging Aberdeen City Council to reject plans to roof over Union Terrace Gardens, has found vocal and respected backing in the form of three leading critics.
Jonathan Meades, writer and presenter of a one hour television documentary on Aberdeen, argued for the status quo stating: "Sir Ian Wood's proposal is boorish. Its bullying insensitivity is only underlined by the subtlety and discretion of the Brisac Gonzalez project for Peacock Arts which is the scheme that should be adopted... probably; there is always the option of doing nothing at all."
Meades was in good company with Stephen Bayley, the Observer's architecture critic, opining: "How dismayingly brainless to think in terms of shopping and car parks....just as shopping and car parks become things of the past. If, and it is, I am afraid, a rather big "if", we have learnt one thing from the last calamitous fifty years of planning, it's that great cities are created in layers and by accumulation, through nuances and unplanned stimuli. Not from heavy-handed urbanisation."
Completing Wood's unholy trinity was Professor Stuart MacDonald who stated: "Post Copenhagen, any proposal to bury a historical green space in the centre of a city under thousands of tons of environmentally toxic concrete has to be subjected to the utmost scrutiny."
The group is at odds however with Wood's own trio of backers,
three graduates of Robert Gordon University
who produced mock ups last week indicating how Wood's plan might be realised.
These were criticised however for obscuring views of St Mark's Church from Union Street, showing fully grown trees on the superstructure and showing permanent structures above the buried rail line, which went against conditions set by Network Rail.
Back to March 2010