Archial feels the heat on New Campus
February 26 2010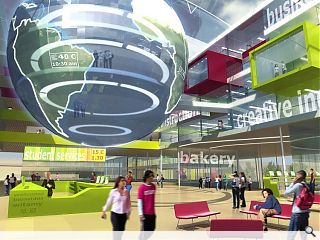 Archial Sustainable Futures, a research, development and advice consultancy, has been appointed to provide advisory and assessment services to the £300m New Campus Glasgow project.
This will see the team investigate the possibility of plugging the campus into a new city heat network through a process known as "heat mapping". This would see the college estate become interconnected with other large power users in the city in a bid to share surplus energy.
In addition Archial will provide advice on what sustainability targets the team should aim for, helping to prioritise and provide benchmarks for environmental solutions.
The Climate Change Scotland Act has stimulated these moves states Archials Sustainable Futures head John Easton: "The Act has established a mandatory legal framework for the control of carbon emissions which will change the agenda for any organisation holding public funds and expending those on buildings or their operation."
Atkins are currently drawing up detailed designs for the complex build which will see Glasgow's Central, Nautical and Metropolitan Colleges combine into one institution.
Back to February 2010