One Architecture draw up expansion plans for Kirkcaldy's Mercat Centre
February 23 2010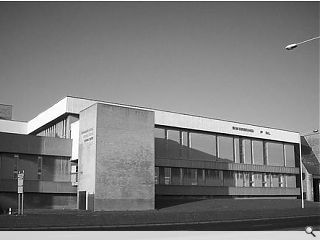 Plans have been revealed for an expansion of the Mercat Shopping Centre, Kirkcaldy, tripling the existing centre's size and creating a new waterfront.
Early proposals call for The Esplanade's width to be reduced to one lane each way and to make way for a glazed entrance to the expanded mall.
A swimming pool, hotel, civic square and five screen cinema will also be created under the plans.
One Architecture Ltd are drawing up the plans for City Site Estates, owners of the existing complex, who have been spurred into action by a proposed hovercraft link to the town and changed planning policies which favour town centre regeneration.
The complex is designed to be built in phases with a 100,000sq/ft split level supermarket, containing 450 underground parking spaces, likely to proceed first.
Moves would then be made to demolish and replace a multi storey car park, further expand retail provision and construct the cinema
A planning application is expected to be submitted in March with work beginning on the supermarket by years end if approved.
An existing swimming complex (pictured) will be demolished to make way for the expanded centre. Replacement facilities will be provided.
Back to February 2010