Edinburgh concert venue Ushers in new era
February 22 2010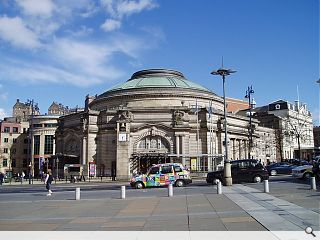 A 13 year refurbishment odyssey at Edinburgh's Usher Hall will draw to a close this week as the doors to a new wing of the £40m facility finally open to the public.
It sees a £3.95m glass extension from LDN Architects grace the side of the historic venue, providing a café/bar, box office, hospitality, offices and workshops after earlier work saw an overhaul of the Halls auditorium and a refurbishment of backstage and front of house areas.
The revamp was instigated after a 1996 ceiling collapse and has been beset by cost overruns and technical difficulties ever since. This has seen the original price tag more than triple as the council grappled with compensation payouts and problematic foundations.
Work on the new wing has been ongoing since 2007 and has yet to see a final phase of landscaping and pedestrianisation that is intended to transform the area into an "arts quarter".
Back to February 2010