Loch Ness success for Cameron Webster
February 19 2010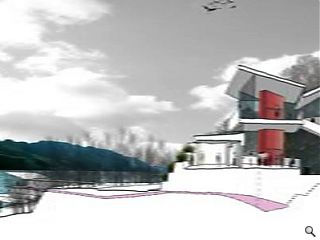 Cameron Webster Architects have been selected by Jacobite Cruises to develop a new harbour, car park, reception and visitor facilities at the home of the world's favourite mythical beast.
Webster beat off stiff competition from Gareth Hoskins, McKenzie Strickland Associates and Anta Architecture at a series of workshops saw a range of competing options vie for support.
The £1m facility has been drawn up in close collaboration with businesses, residents and interested parties with the aim of allowing visitors to take to the water and experience the famous loch from closer vantage.
Loch Ness draws thousands of visitors annually thanks to a combination of historic setting, natural landscape and tall tales of submerged reptilian activity.
It has lacked proper facilities to cope with this influx however prompting Inverness based Jacobite to up the areas game and retain valuable tourist pounds.
Websters scheme was praised by respondents for being "light" and "airy", opening up the facility as an "outdoor" experience.
The winning plan hasn't won everyone over though with Billy Manson stating on Jacobites comment page: "It's a good looking building with plenty of glass to make the most of the views and light, but I will agree with John Ashworth that a building of this type has no place on the shores of Loch Ness."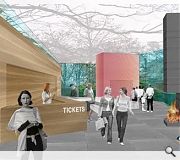 Concerns have been raised over potential effects upon Moray Firth dolphins
Back to February 2010