Scotsman Steps take a Turn for the better
February 19 2010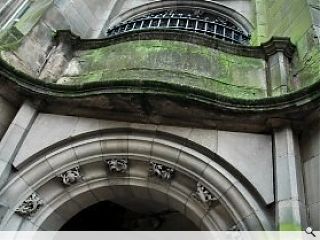 Turner prize winning artist Martin Creed has revealed details of his plan to upgrade a dingy stairwell linking Edinburgh's Waverley Station to the Old Town.
It is planned to repave the steps with different types of marble from around the world, transforming the seedy spiral into a tourist draw.install the marble by the end of the year and may entail closing the stairwell at night to preserve the upmarket treads.
The £100k installation is one of three Edinburgh Art Festival Expo Commissions – the other two geing Richard Wright in the Dean Gallery and Coleman/Hogarth in the city centre.
Creed is best known for his self explanatory 2001 Turner Prize winning exhibit "The Lights Going On And Off" and is staging his first permanent exhibition in Glasgow at 21 Woodlands Terrace from tomorrow until April third.
Back to February 2010