Duke of Buccleugh mines international talent for Nithsdale
February 5 2010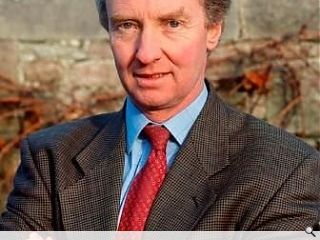 Landscape artist Charles Jencks has set his sites on a former opencast coal mine in Dumfries and Galloway for his latest public artwork.
An application has been made to the local authority by the Crawick Artland Trust to suspend public access to the site for two years in order that a series of dramatic interventions can be made in the landscape.
The scars of mining have left this landscape punctuated by cliffs, a plateau and ravine which will be populated by a festival amphitheatre, butterfly garden and nature trail in Jencks largest project to date.
The 22 hectare site is owned by the Duke of Buccleugh who hopes to transform the area into a significant tourist draw if he can secure funding from the Scottish Rural Development Programme.
Speaking previously of his plans the Duke stated: "Over the centuries this small but special part of Nithsdale has enriched us with food and minerals. Now through the vision of the wonderful and internationally recognised talent on our doorstep I dream that it can find new beauty and meaning that will engage the minds and senses of us all."
Back to February 2010