East Lothian plans for a growth spurt.
February 4 2010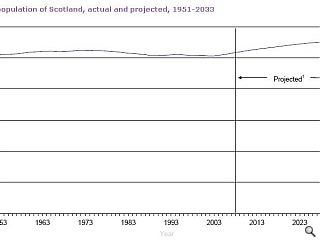 The Registrar General has projected that Scotland's population will expand by 7% over the next 25 years, rising to approximately 5.5m by 2033 before slowly declining.
On a regional level swings in population are likely to be much wilder however.
Top of the growth league will be East Lothian which could grow by as much as a third, in marked contrast to Inverclyde and Dunbartonshire which are both staring at a 10% drop.
So why is East Lothian so popular? Many have been displaced by Edinburgh's soaring property prices whilst the area benefits from a coastal profile, countryside and strong transport links.
In attempting to accommodate the coming hordes East Lothian Council have plans for a new town, Blindwells, on a former opencast mine between Prestonpans and Tranent.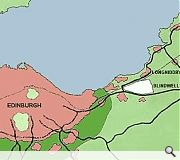 Blindwells will accommodate 4,500 houses on land bounded by the A1 and East Coast rail route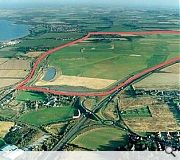 Part of the site encompasses a former open cast mine
Back to February 2010