Edinburgh's lost the plots
February 3 2010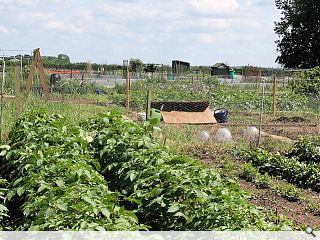 Edinburgh City Council has identified 29 potential allotment sites in a bid to address a severe shortage of plots across the city.
The sites could accommodate up to 2,100 new allotments over the next five years, funded by a 66% increase in rental costs.
There are currently 2,152 people waiting for a plot with just 1,233 available, a discrepancy which is leaving many green fingered residents waiting up to four years to secure their prized vegetable patches.
Sites across the city have been identified as offering potential to be utilised including plots near Lauriston Castle, Inch Park Nursery and Blinkbonny Park.
External funding is needed to realise these ambitions however, leading the council to ask developers if they are willing to turn over gap sites for temporary allotments over the interim.
Back to February 2010