3DReid submit first solely private residential London development
February 1 2010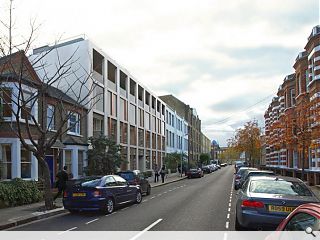 3DReid have submitted plans for their first purely residential scheme in London – a sign of the practices growing confidence in the sector.
Located in Fulham the £2.5m scheme for Freshwater will accommodate nine flats ranging from one bedroom up to a penthouse set back on the top floor.
Incorporating a simple stone façade designed to echo the existing rhythm of the street with all stair and lift access located to the rear. Copper bands inserted to this grid are designed to reflect the different flat types whilst injecting some character.
This is the first in a number of schemes Freshwater are pursuing which aim to rejuvenate redundant commercial properties by converting them to residential use.
Back to February 2010