No light in sight at the end of the Eurotunnel
December 21 2009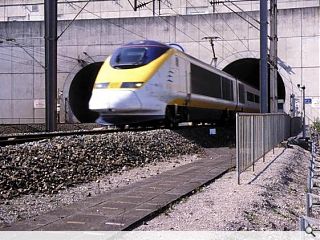 A weekend of travel chaos on Eurotunnel, brought about by "fluffy" snowfall, is continuing with closure of a shuttle car service to new arrivals.
This has left upwards of 1,000 passengers stranded in Folkestone after the system became overwhelmed by three days of problems on the cross channel service.
Tens of thousands of passengers have been affected by snow related chaos on the route with the annually ridiculed wrong type of snow this time being singled out as the culprit.
Snow ploughs fitted to the high speed trains have proved insufficient to deal with the current quantities of snow falling on the line, necessitating a hasty replacement program which should slowly restart the service from tomorrow.
This is cold comfort for passengers though who have not been reticent in shoveling the blame onto the shoulders of Eurotunnel who have been subjected to an avalanche of bad press.
Back to December 2009