Scottish Design Awards 2010 open for entries
December 17 2009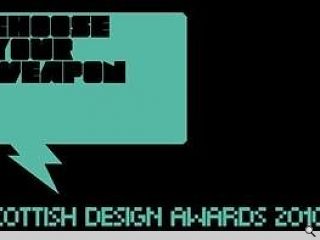 The Scottish Design Awards are returning bigger and better this 2010 marking the start of a new decade of architectural and design endeavours.
Indeed acknowledging the future now is something of a theme for this year's show with the launch of our 'future buildings' categories which aim to celebrate and reward significant buildings still to emerge from under the scaffold.
So make sure our deadline for entries, Friday January 22, is jotted down in your new calendars, then
download our entry form
and you too could be a part of Scotland's largest design awards ceremony.
Our judging panel will include Simon Allford, a founding partner of Allford Hall Monaghan Morris and vice chair of CABE's Design Review Committee.
Allford will be joined by some of the countries leading architects to assess our winners including - Renato Benedetti McDowell+Benedetti; David Dunster, University of Liverpool; Roger Zogolovitch, Solid Space Development Ltd; Robert Kennett, Eric Parry Architects; Jim McKinney, Tony Fretton Architects; Gerry O'Brien, Adams Kara Taylor & Michael Haste of Pascall & Watson Ltd.
You can keep abreast of ongoing Awards news as it happens by following us on
twitter
.
Back to December 2009