Alsop proves where there's a Will there's a way
December 9 2009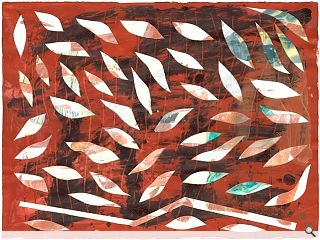 Will Alsop,
newly ensconced at RMJM London
, is set to bring a dash of colour to the South Kensington and Chelsea Mental Health Centre with the architect come artist putting on display a range of his paintings
Working with the Nightingale Project, for whom Alsop is a patron, thirty previously unseen works are on display in the centre from Dec 9 through to Feb 26 in a bid to enhance the environment and attractiveness of the wards, aiding patients in their recovery.
Alsop is an ardent proponent of the power of paint, seeing it as a tool to aid the creative process. Indeed some of the architects buildings actually started life as splashes of colour on canvas.
NHS Trusts are increasingly conscious of the importance of art in hospitals, most recently evidenced at Reiach and Hall's Stobhill Hospital where a range of subtle pieces were installed.
Alsop paints on a grand scale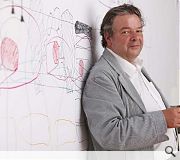 Posing next to some sketch work
Back to December 2009