Eco-town sites revealed
December 1 2009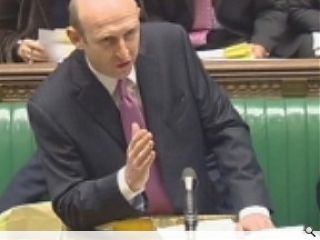 Nine local authorities in England, several in the Yorkshire region, have been earmarked for development as the government unveils up to £10 million funding for the second wave of its eco-towns scheme housing and planning minister John Healey has announced.
In July, Healey announced four first wave eco-towns which would share in infrastructure funding. These were Whitehill-Bordon (Hampshire), St Austell (Cornwall), Rackheath (Norfolk) and North West Bicester (Oxfordshire).
The nine areas named as potential second wave eco-towns are:
Schemes at Shoreham Harbour in West Sussex and Northstowe in Cambridgeshire, where there was an opportunity to redesign elements of the existing projects to meet even higher sustainability standards.
Five authorities and partnerships, covering ten locations in Taunton (Monkton Heathfield and Corneytrowe), Yeovil, Leeds City Region (Aire Valley, York North West, North Kirklees and Bradford-Shipley canal corridor), Lincoln (Lincoln Area and Gainsborough) and Coventry, where the concepts were still at an early stage.
Councils in Cornwall and the Sheffield City Region (Dearne Valley, South Yorkshire) who want to use the eco-towns concept to carry out a broader survey of potential and test alternative options.
Possible second wave bids are still at an early stage and will be subject to further, widespread consultation on proposals, before public consultation and local planning approval.
Healey, said: "This signals real and radical momentum to change and to re-think how we design our towns and homes for the future.
"We must push for international change at Copenhagen, but also act locally here in Britain too.
"They have recognised that eco-towns in the future will not be exceptional and the standards we are setting now will spread like an eco-echo for all new development."
Back to December 2009