Nuclear exchange between Scotland and England
Send to friend
* Required fields
|
Send to friend
November 10 2009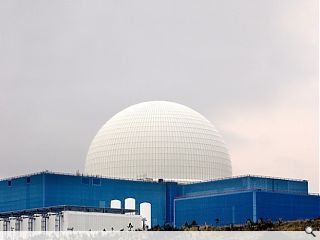 Planned expansion of nuclear power by the UK Government has cast a spotlight on Scotland's energy policy, where new nuclear plants are banned.
Energy and Climate Secretary Ed Miliband has bitten the bullet and identified 10 sites where nuclear power plants could be built south of the border in a bid to avert a looming energy crisis as existing stations are decommissioned.
Fears exist that Britain will become increasingly reliant on unstable regimes and heavily polluting coal fired generation in the years ahead.
SNP ministers highlight waste storage problems and high decommissioning costs associated with nuclear power, describing them as "dirty, dangerous and unreliable".
Labour counter that a diverse energy supply is needed due to the intermittency of wind generation and that the move coincides with a target to produce 30% of all electricity from renewable sources by 2020 whilst initiating a transition to clean coal generation.
The first new stations could be available by 2018, facilitated by fast track planning decisions on energy proposals.
Back to November 2009