Dunlop launches Kansas student program
Send to friend
* Required fields
|
Send to friend
November 3 2009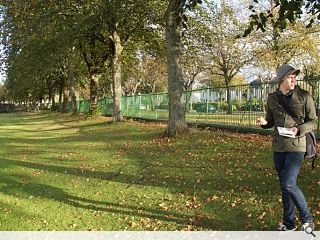 Alan Dunlop, in his role as visiting professor at Kansas State University, has set his first student program around Hazelwood School.
Said Dunlop: "The students were interested in Hazelwood, so their masters degree is related to that…………. a residence for people who are blind and deaf. No such facility exists anywhere, much like Hazelwood School itself."
As part of this project are being encouraged to develop a website so that their designs, context information, research and study can be freely accessed.
Dubbed the Glasgow Studio this aims to glean knowledge from users and literature to inform design options for a residential annex at the school.
Key to the brief is a need to support adolescents with dual sensory impairments by creating an environment that assists residents in developing life skills, independence and self assurance.
In doing so a range of fundamental questions will be answered such as how does the residential community function? And what makes each project a "home"?
These and other issues will be explored in a year long process of discovery at
www.theglasgowstudio.org
.
Back to November 2009