Roses Design Awards 2009: Full results
|
Send to friend
October 26 2009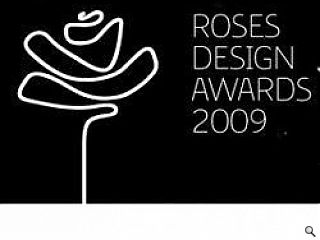 The Roses Design Awards 2009 have awarded Reiach and Hall's Stobhill Hospital, Glasgow, with the title of best new building outside London after the hospital scooped this year's prestigious Roses Grand Prix award.
Winning unanimous support from Roses judges for achieving the seeming impossible, a PPP project that breaks new design ground the design aims to put the patient first and sports a dramatic full height atrium to provide levels of space and light far removed from traditional institutional care.
Meanwhile, selected by Ian Simpson, of Ian Simpson Architects, also went to an Edinburgh-based firm, Roxburgh McEwan Architects for its Albert Street Cottage for client Norman MacDonald, with Architect / Architect Team of the Year being awarded to John McAslan & Partners.
For the full list of results, judges and for more information on the awards, see
www.rosesdesignawards.com
.
FULL RUNDOWN OF RESULTS
Design Grand Prix
Sponsored by Nottingham Trent University
Company: True North
Client: APG Highlight
Title: APG Promotional Posters
Creative Director: Ady Bibby
Designer: Matt Maurer
Copywriter: Mike Reed
Architecture Grand Prix
Company: Reiach and Hall Architects
Client: NHS Greater Glasgow and Clyde, Canmore Partnership Ltd, Balfour Beatty Construction Ltd.
Title: New Stobhill Hospital
Commissioners: NHS Greater Glasgow and Clyde
Consortium Leader: Canmore Partnership Ltd
Design Team Client and Contractor: Balfour Beatty Construction
Architects: Reiach and Hall Architects
Structural Engineers: SKM Anthony Hunts
Services Engineers: DSSR
Landscape Architects: Horner & MacLennan
Artists: Thomas A Clark, Kenneth Dingwall, Andreas Karl Schilze, Olwen Shone and Donald Urquhart
Chairman's Award for Design
Sponsored by Invest in Nottingham
Company: B&W Studio
Client: St Georges Crypt
Title: Annual Report and 6 Accounts
Creative Director/Designer: Lee Bradley
Creative Director: Steve Wills
Designer: Andrew Droog
Photographer: John Angerson
Chairman's Award for Architecture
Company: Roxburgh McEwan Architects
Client: Norman MacDonald
Title: Albert Street Cottage
Project Architects: Gordon Boyd and Marcus McEwan
Architects: Neil Mochrie and Liz Roxburgh
Contractors: Norman MacDonald Builders
Structural Engineer: Gordon Eadie Consulting Civil and Structural Engineer
Designer/Design Team of the Year
Sponsored by Invest in Nottingham
GOLD
Company: Uniform
Design Director: Tim Sharp
Senior Designer: Rachel Veniard
Senior Designer: Dani Molyneux
Junior Designer: Marcus McCabe
Client Services Manager: Tamsin Valentino
Creative Services Manager: Michelle Ford
NOMINATION
Company: Elmwood
Designer: Stephen Woowat
NOMINATION
Company: Elmwood
Designer: Ben Greengrass
Architect / Architect Team of the Year
AWARD
John McAslan & Partners
NOMINATION
Calderpeel
NOMINATION
Reiach and Hall
NOMINATION
Lee Boyd
NOMINATION
Stephenson Bell
Corporate Identity
BRONZE
Company: B&W Studio
Client: St George's Crypt
Title: St George's Crypt
Creative Director/Designer: Lee Bradley
Creative Director: Steve Wills
Designer: Andrew Droog
Designer: Alex Broadhurst
NOMINATION
Company: Brahm
Client: Mallard Tea
Title: Mallard Tea Brand
Designer: Sarah Walsh
Design Director: Andy Lodge
NOMINATION
Company: Hemisphere
Client: Metrolink
Title: Metrolink Identity
Creative Director: Grant Windridge
Senior Designer: Faye Thompson
Senior Designer: Steven Wainwright
Designer: Ben Coleman
NOMINATION
Company: Purple Circle
Client: Nottingham Hoods
Title: The Hoods
Creative Director: Simon Harrison
Designer: Matt Ivey
Managing Director: Michel Slack
NOMINATION
Company: Tayburn
Client: H Electrics
Title: H Electrics Logo
Designer: Dave Burdon
Creative Director: Malcolm Stewart
Corporate Literature / Annual Report
GOLD
Company: Design By Music
Client: Manchester Independent Economic Review (MIER)
Title: MIER Reports
Creative Director: Anthony Smith
Illustration Creative: Paolo Carniel and Jon Hatton
Production: Matthew Beardsell
SILVER
Company: B&W Studio
Client: St George's Crypt
Title: Annual Report & 6 Accounts
Creative Director / Designer: Lee Bradley
Creative Director: Steve Wills
Designer: Andrew Droog
Photographer: John Angerson
BRONZE
Company: Sumo
Client: New Writing North
Title: New Writing North Review
Designer: Gavin Downey
NOMINATION
Company: The Big Picture
Client: Central Scotland Forest Trust
Title: A Year in the Life of the Forest
Designer: Kerr Vernon
Promotional Literature
GOLD
Company: Navyblue
Client: Corn Exchange Gallery
Title: Immersive Reality Catalogue
Designer: Damian Neave
Creative Director: Jon Evans
Production Director: Colin Dunsmuir
SILVER
Company: MARK
Client: Manchester Literature Festival
Title: Manchester Literature Festival Brochure 2009
Creative Director: Mark Lester
Designers: Mark Lester, Ben Harrison
Illustrators: Mark Lester, Ben Harrison, Graham Hearfield
SILVER
Company: The Chase
Client: Manchester Dogs Home
Title: Street Life
Creative Director: Ben Casey and Steve Royle
Designer / Art Director: Mike Roberts
Photography: Guy Farrow
SILVER
Company: LOVE
Client: The University of the Arts
Title: A to Z
Design and Copy: LOVE
NOMINATION
Company: Cubic
Client: Radiator
Title: Exploits in the Wireless City
Creative Director: Adam Travis
NOMINATION
Company: Elmwood
Client: Creative and Cultural Skills
Title: Creative and Cultural Skills Brochure
Creative Director: Richard Scholey
Design Director: Paul Sudron
Designer: Graeme Cook
Project Manager: Elaine Henderson
Artworker: Chris McCluskie
NOMINATION
Company: One O'clock Gun Design Consultants
Client: Malcolm Cruickshank
Title: 8207 – Twenty Five Years in Edinburgh
Creative Director: Mark Hosker
Designer: Rhona Mowat
NOMINATION
Company: Some People Design
Client: Sunderland University
Title: Sunderland University
Creative Director: Craig Hutton
Studio/Artwork: Paul Scott
Stationery
NOMINATION
Company: Clear Marketing
Client: Sarah Jones Photography
Title: Portrait Photography Business Card
Art Director: Hayley Leaf
NOMINATION
Company: Elmwood
Client: Playgroup
Title: Playgroup Stationery
Creative Director: Richard Scholey
Design Director: Jon Stubley
Designer: Stephen Woowat
Writer: Natalie Woodhead
NOMINATION
Company: The Chase
Client: Manchester Accessible Acupuncture
Title: Manchester Accessible Acupuncture
Creative Director: Oliver Maltby
Designer: Chirs Challinor
Direct Mail
GOLD
Company: Like a River
Client: Chris Miller
Title: Vin De Payback
Credited individuals: Rob Taylor, Pete Rodgers and Chris Miller
NOMINATION
Company: LOVE
Client: Microsoft
Title: Short Stories
Design & Copy: LOVE
Illustration: Ian Stevenson
NOMINATION
Company: LOVE
Client: Eleanor Dunne
Title: Rory and Eleanor's Wedding Invitation
Design and Typography: Rory Sutherland
Best Item of Self Promotion
Back to October 2009