New life for New Town church
|
Send to friend
October 22 2009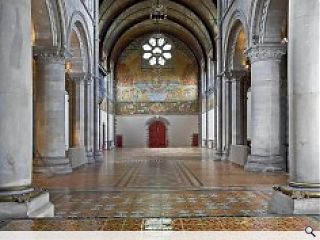 Edinburgh's Catholic Apostolic Church has been rescued from dereliction by the Mansfield Traquair Trust, a group established in 1993 to save the unique Arts & Crafts interior.
An encaustic and geometric tiled floor combining popular 19th century motifs such as the Fleur de Lys and Celtic Knot is the stand out piece of the church and has been restored by Craven Dunnill Jackfield.
This involved creating more than 1,000 tiles in seven different designs using a hand dripping technique in a combination of buff, red, green and black.
Architects Simpson & Brown were responsible for overseeing the church's restoration.
Back to October 2009