UK set for growing pains
|
Send to friend
October 21 2009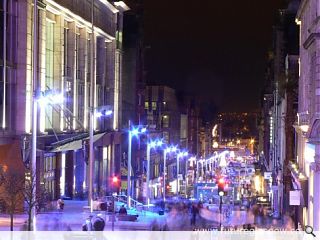 The Office for National Statistics (ONS) have published their latest projections for UK population growth, forecasting a rise in British citizens to 71.6m by 2033.
England will house the bulk of the increase, finding itself housing more people than are currently resident in Scotland, Wales and Northern Ireland over the period.
Lower immigration and birth rates will ensure a more modest 4% surge in Scots over the same timescale.
Two thirds of the overall increase is likely to be linked either directly or indirectly to immigration which, if current trends are realised, will fuel the fastest rate of population growth in a century.
The ONS predict 180,000 immigrants will arrive in the UK every year for the next 25 years, a decline of 10,000 from a similar projection two years ago.
Concerns have been raised as to the impact on pensions of an ageing population and how public services and infrastructure will cope with increased demand.
These figures are highly volatile however and may be subject to significant revision and review in light of future government policy.
Back to October 2009