Brintons bag carpet art
|
Send to friend
October 15 2009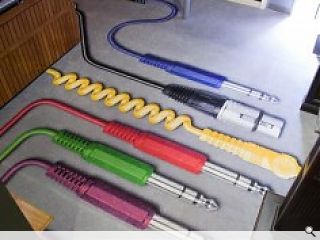 Weaving technology is being stepped up a gear by Kidderminster based Brintons carpets after successfully imparting a high definition image onto the humble shag pile.
Punters look set to be floored in future by photo realistic detail bristling up from beneath their feet as tired beige and repetitive patterns give way to a world of customisable creations.
Designed for "Band on the Wall", a live music venue in Manchester the carpet was created by weaving a piece of art produced by artists Michael Trainor and William Chitham into a trendy floor filler.
The technique married high definition digital photography and computer imaging techniques with the latest carpet weaving technology to produce the tangibly real discussion piece.
The result is a three dimensional floor bound illusion of coloured audio leads, each guiding club goers to different areas of the venue.
Back to October 2009