Disney World seeks UK twin
|
Send to friend
October 13 2009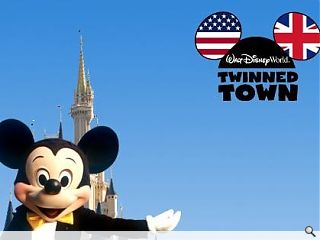 Disney World is seeking nominations from UK towns, cities and villages to be twinned with the famous Florida resort.
Winner of the competition will be flown Stateside for an official twinning ceremony and the chosen town will host a "once in a lifetime" party in January.
Amongst the nominations so far received is one for "Glasgow Town" with an excited submitter citing the carnival atmosphere of George Square festivities as a true reflection of cartoon frolics from across the pond.
No-one has yet taken the Mickey by nominating Prince Charles's very own magical kingdom at Poundbury, likened to a Disneyfied resort itself by some critics.
Entries must be received via the competition homepage,
http://www.waltdisneyworldtwinnedtown.co.uk/
, no later than November 22.
Back to October 2009