Hi tech graveyards on the up in Japan
|
Send to friend
October 13 2009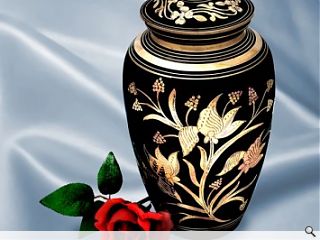 Japan, home of the capsule hotel, is set to welcome another world first – the multi storey graveyard.
Driven skyward by a paucity of developable land and a fast ageing society the final resting place for many Japanese may now be less six feet under and more 24 feet above.
One hi tech graveyard in Tokyo resides within an anonymous grey, largely windowless, six storey block. Few clues are visible of its unconventional function until stepping through its doors where an in residence Buddhist monk can be found chanting prayers in front of an altar dressed in full robed regalia.
Doubling his spiritual role with a sales pitch to intrigued visitors touring the facility he exhorts the advantages of a high rise resting place, listing the facilities central location and reduced cost.
Traditionally most Japanese are cremated with relatives using chopsticks to pick up pieces of bone which are then placed in an urn below a tombstone in a graveyard.
Using this new system however urns are stacked high on shelves within a warehouse with capacity for 7,000. Visiting relatives can access these urns by using a swipe card system to activate a robotic arm which retrieves the appropriate remains and delivers them to a specialist mourning room.
Here relatives can view photographs of the departed on computer screens prior to a frosted glass screen descending to reveal the urn.
Back to October 2009