Heritage Lottery grants awarded British icons
September 29 2009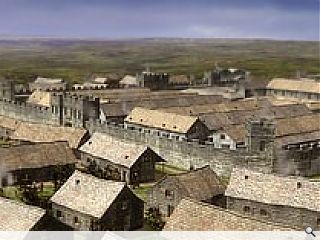 The Heritage Lottery Fund (HLF) has confirmed a package of grants worth £13m for All Souls Church in Bolton, the National Maritime Museum in Greenwich Stowe landscape Gardens in Buckinghamshire and Vindolanda in Northumberland.
The Vindolanda Trust manage the extensive remains of two Roman Forts and civilian settlements on Hadrian's Wall. Both sites will now be linked together and a new gallery space and education centre will be created to display a greater proportion of the collection.
Amongst the more interesting artefacts are the Vindolanda Tablets – ancient 'postcards' written by Roman soldiers to friends and family back home and a somewhat late birthday party invitation written by the garrison commanders wife.
Also in line for initial support in advance of firm funding decisions is Bletchley Park, Britain's WWII code busting home and birthplace of the modern computer.
Actor and author Stephen Fry commented: "The news that Bletchley Park has the initial support of the Heritage Lottery Fund is simply wonderful. And yet, what should the Heritage Lottery Fund do if not exactly this? As each year passes it is becoming clearer and clearer just how vital a role in winning the war Bletchley played."
Fry also welcomed the Prime Minister's recent apology on behalf of the nation to Alan Turing for: "how the nation he helped preserve turned its back on him and allowed his humiliation, neglect and suicide".
Back to September 2009