Gareth Hoskins wins Helensburgh pool commission
September 29 2009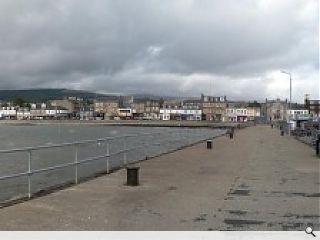 Gareth Hoskins Architects have been commissioned to design a new swimming pool and community facility in Helensburgh to replace an existing 1970's pool building in the recreational town on the Clyde estuary.
Working with PMR Leisure, Buro Happold and Gardiner & Theobald GHA will present initial ideas to the local council in December to allow funding requirements to be assessed.
Gareth Hoskins, leading the team of consultants said, "As someone with a young family living in the town, I very much appreciate the importance of the existing pool and facilities for local people, but am also acutely aware of the tired and cramped conditions in which these are currently housed. As such, I am very pleased for us to be working with Argyll and Bute Council to engage with the local community to understand the needs for a new facility and, to develop a clear vision for what will be an important new public building and asset for the regeneration of the town."
The existing pool is set to close on October 26 2009 and its replacement to be in operation by July 2010.
Back to September 2009