Malcolm Fraser hits out at inconsistent approach to "green building"
September 23 2009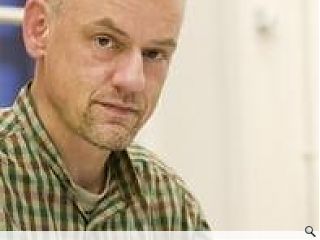 Malcolm Fraser has spoken of the need to attribute a meaningful definition to the term "green building" at a recent business lunch hosted by Thrive.
Singling out our built environment as the single biggest contributor to climate change Fraser was scathing of a muddled approach to environmentally aware buildings with schemes advertised as "sustainable" merely dressed in green clothes that do not bear scrutiny.
Particular scorn was reserved for the practice of demolishing existing buildings, often justified by touting the sustainable credentials in their replacements, but this was rubbished by Fraser who said: "the idea that you take a 100 year old building, cowp it in a landfill site, replace it with cardboard and that will save the planet is extraordinary". The ongoing sore of VAT rates, presently set at 17.5% for refurbishment and 0% for new build despite widespread condemnation was cited as creating an artificial imbalance in favour of new build.
We're looking today at buildings which will last 20 years but that lifecycle should be 200. At current rates of replacement it will take us 1,300 years to replace our entire built environment, by which time we'll all be under water".
The issue is particularly close to the Edinburgh architects heart after recent threats by the council to abandon his daughters school at Boroughmuir, this galvanised Fraser into mounting a rearguard action to halt the process and outline alternatives, forcing the council to acknowledge his concerns subject to finance being secured.
Citing his own home as an example Fraser spoke of the successes and failures in experimental design. "Micro generation water turbines doesn't work, we'd been told it would take five years to achieve payback but after two years analysis of the figures told us it would take 400. Power generation needs to be built on the macro scale." However using natural materials such as wool and hemp for insulation Fraser quipped: "If times get tough we can knit it and smoke it"!
It was the new breed of "Eco" towns however which Fraser took particular umbrage at, singling out Tornagrain and Knockroon denigrating them as "Prince Charles designed". In reality these environments were said to be commuter towns built on farmland dressed up with "pediments and windmills" which do nothing to address what Fraser considers to be Scotland's true eco towns, its existing urban centres.
Back to September 2009