Speirs and Major illuminate London's Devonshire Square
September 17 2009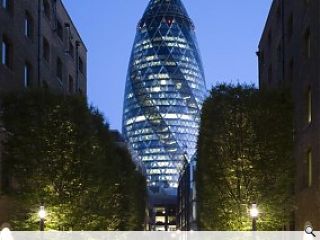 Speirs and Major Associates have switched on a new lighting scheme at Devonshire Square in London.
An estate of 12 grade-II listed buildings, once used by the East India Company to store silks and spices, now comprises a self contained campus environment for work, living, dining and shopping.
Appointed by architects Fletcher Priest, Speirs and Major were tasked with promoting the estate and extending after hours activity. This has been achieved by using light to highlight period architectural features and create an ambience which relaxes people.
Key to this approach was marrying the industrial scale of the historic warehouses with a more intimate approach at ground level. Through ten custom pendants which each emit a soft, warm glow.
Photography by James Newton.
Back to September 2009