Golf expansion for Forrester Park
September 11 2009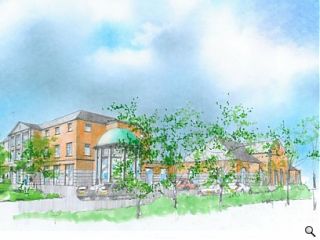 Golfing mania continues to sweep Scotland with plans for another golf resort, this time at Forrester Park in Fife.
Some £65m will be invested in sprucing up the existing course to create a "resort" environment, bolstering the appeal of the estate with a double winged five star hotel, spa, 140 homes, nine hole starter course, lodges and a fishing loch in what is believed to be the largest private family investment in Scotland for years.
The hotel is designed as a mock Palladian mansion on the West Fife skyline and will be set amidst extensive lawns and water fountains, accessed by a new road from the A895 roundabout. This work is all being driven by Robert Forrester, described in a press release as: "by no means a typical design and fashion aficionado, quite the opposite".
Sustainable energy credentials could be bolstered by reinstatement of an old mill with hydro electric turbines installed to generate renewable energy.
Currently working its way through planning the scheme could be complete by 2013.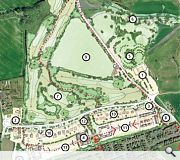 Back to September 2009