McPherson complete Ayrshire residences
September 11 2009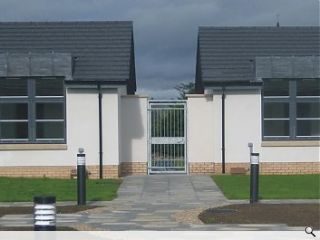 Residents are moving into Lawrence McPherson Associates Cessnock Gardens at Hurlford, Ayrshire. A self contained community of specialised accommodation for elderly residents.
Built by Shire Housing in association with East Ayrshire Council and the Housing Investment Division the £2.7m development provides 26 houses formed around a secure courtyard and sensory garden designed by pupils from Hurlford Primary.
It is the first phase in a three year programme of East Ayrshire construction by Shire.
The scheme is intended to provide accommodation for older people who need a comfortable, safe and secure environment but are not ready to enter sheltered housing. This required flexibility in design to cater for residents current and future needs, including provision of fully accessible wheelchair homes.
Back to September 2009