Bad British Architecture
September 10 2009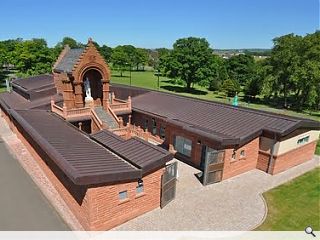 A summary of the worst architecture in Britain is provided by "Bad British Architecture" a look at the bad, the really bad and the just plain ugly.
In the sites sights is the Burns Monument Centre, Kilmarnock by East Ayrshire Asset Improvement Service which is described as an: "embarrassing lump of sandstone, strangling what remains of a listed monument."
The new build centre fared particularly badly when compared to the romantic architectural confection which previously immortalised the bard, sadly subject to an arson attack.
Also in the firing line is Morgan Professional Services Underground Control Centre in West London, described as "a giant bunker that isn't so much ugly as completely undesigned".
Particular scorn was reserved for the "green wall" which has subsequently wilted to a sad brown mulch of plant carcasses, its ironic intent to 'minimise' visual impact.
A full compendium of the dismal can be viewed at:
http://badbritisharchitecture.blogspot.com/
Back to September 2009