Archial's Animal Hospital opens doors
September 9 2009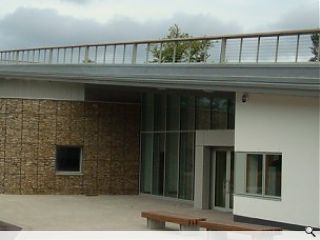 Glasgow Universities subterranean small animal hospital, designed by Archial Architects, has opened its doors to sickly pets from across the country.
Built by Graham Construction the £10.5m centre for veterinary medicine is situated within the Garscube Estate and will provide facility for a range of diagnostic, therapeutic and surgical techniques.
In order to preserve open green space within the estate the centre has been built partially underground, stone filled gabion baskets the only clue to the presence of the subsurface hospital.
Glass cupolas in the roof draw light down into public areas and afford unspoilt views across the roof space, which is openly accessible and populated by a mix of grass and wild flower species.
Back to September 2009