Archial rejig Glasgow's Trades Hall
August 31 2009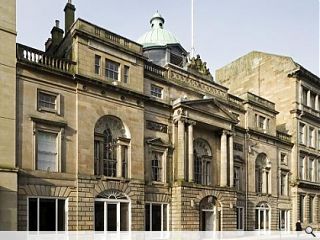 Archial Architects have undertaken a £1.2m transformation of Glasgow's historic Trades Hall.
Ground floor retail has been installed to generate fresh revenue streams for the A listed Robert Adam building, involving partial demolition of the sandstone frontage, to better reflect Adam's original vision.
Internally the grand hall and saloon have been redecorated and a new reception room installed at ground level and a 'crush' space in the basement, putting the venue in head to head contention with other corporate and social venues within the city.
The Trades Hall was designed and built from 1791-1794 as a meeting place for the city's Trades House and 14 Incorporated crafts, a function it performs to this day.
Back to August 2009