Cameron Sinclair issues Hadid apology
August 28 2009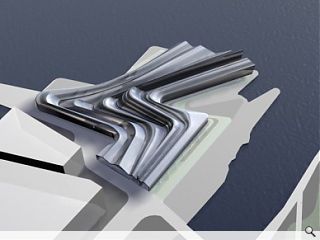 Cameron Sinclair, co-founder of 'Architecture for Humanity', has published an unreserved apology to Zaha Hadid after making an ill advised critique of the controversial architect at a debate in the Barbican entitled, "Ethics in Architecture: The Corbusian Legacy" way back in April.
Sinclair stated that inviting Hadid to speak at this event was akin to asking: "Robert Mugabe to talk on Human Rights", eliciting audible gasps from the audience according to those in attendance.
Fortuitously Hadid was not present at the occasion (nor indeed her replacement Patrick Schumacher), it being left to her replacements replacement, Fabian Hecker, to endure the verbal slugging.
Sinclair has clearly thought the better of these remarks over the intervening five months to the extent of issuing a public proclamation of unreserved apology for this "unjustified statement" and for the "upset and embarrassment caused".
Hadid's contentious Transport Museum is currently rattling through construction in Glasgow, criticised by many as an icon too far with its giant "Z" profile, 'Zaha was here'.
Back to August 2009